Road Rally Returns
July 25, 2020
ROAD RALLY RETURNS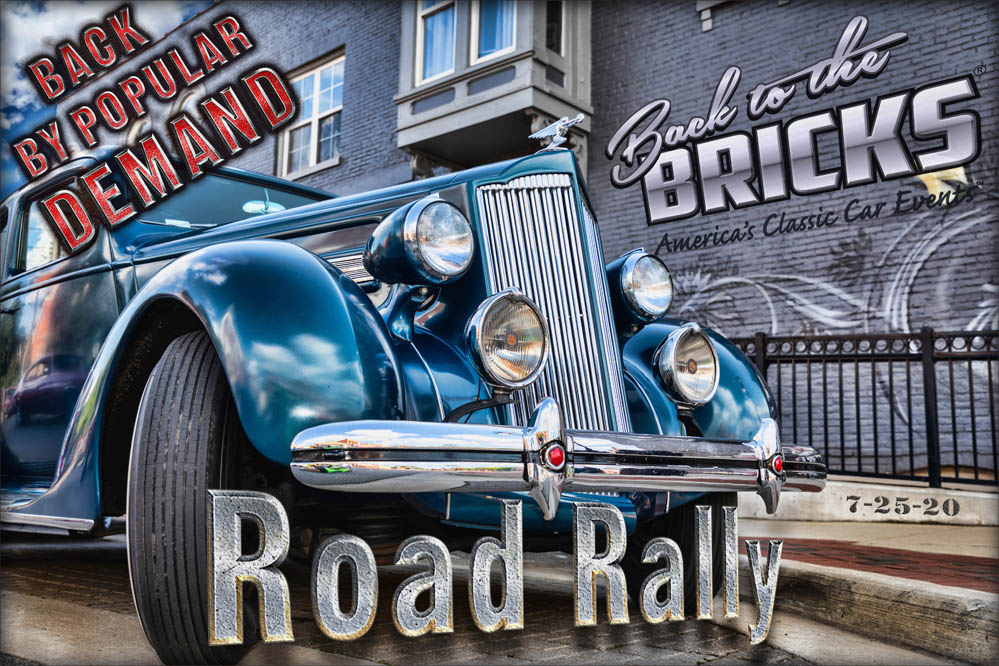 Back by popular demand, Back to the Bricks® and General Motors were pleased to present the Road Rally Returns, "Brought To You" by two new Sponsors, TCF BANK and LITTLE CAESARS. Nearly 400 vehicles joined us on SATURDAY, JULY 25, 2020 for all the fun!
ROAD RALLY ENCORE
Once again, car aficionados cruised with the Back to the Bricks® family through Mid-Michigan on Saturday, July 25, 2020. We anticipated a record number of registrants for this event, and were not disappointed. As a result, the size of the parking lot and space at the finish line made it necessary to launch vehicles in two waves.
The first wave of cars lined up beginning at 7:30 AM in the staging area at Insight Institute of Neurosurgery & Neuroscience (IINN), 4800 S. Saginaw Street, Flint Michigan, and departed for their adventure at approximately 8:30 AM. The second wave of cars began lining up at 9:30 AM, and left around 10:30 AM.
TOP SECRET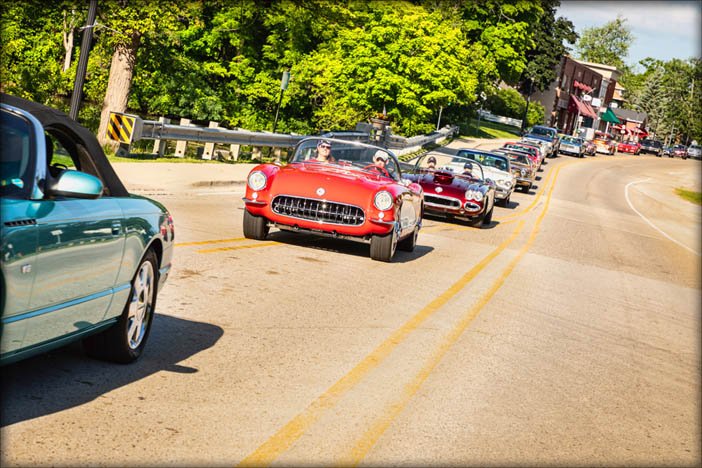 Participants received a packet that morning with top-secret route details and additional information without leaving the safety of their vehicle, and departed in small groups every 2 to 3 minutes from IINN when the signal was given.
ALL NEW ROUTE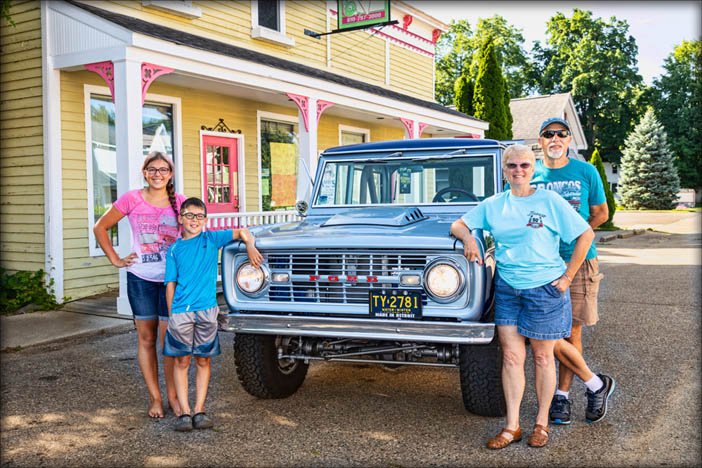 The 2ND Back to the Bricks® ROAD RALLY featured 150 miles of FUN on an ALL-NEW ROUTE through 13 of Mid-Michigan's most picturesque small towns and cities. The various communities were aware of our plans, but the itinerary was NOT publicized to prevent crowds from congregating along the road. Bathrooms and sanitation stations were available in the staging area, and at the finish line. Participants were free to choose their own "stops" en route for refreshments and restrooms, and were strongly encouraged to follow all "social distancing" guidelines as they "cruised" from the IINN parking lot in Flint through Burton, Grand Blanc, Goodrich, Hadley, Metamora, Dryden, and Memphis to the Blue Water Bridge in Port Huron, and back to the finish line in Davison via Emmett, Capac, Imlay City, and Lapeer.
VISUAL SCAVENGER HUNT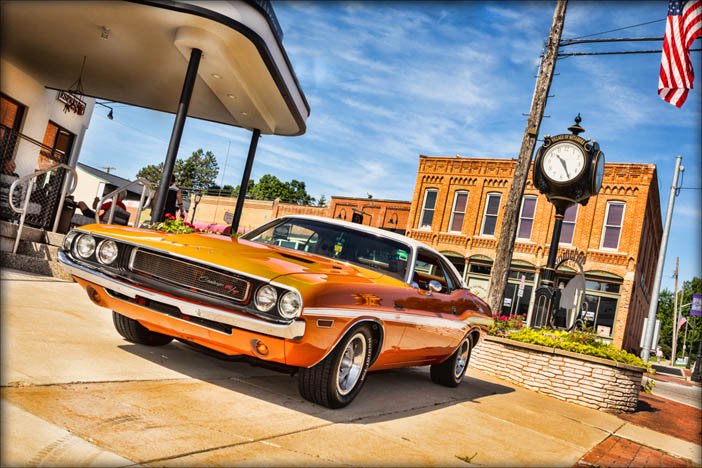 This was NOT a parade or a race, and vehicles were not able to finish early, so speeding was not allowed! Participants competed in a very cool Visual Scavenger Hunt so having a passenger was important. Forms were completed, and answers returned at the finish line for an opportunity to WIN BIG! The Winner was announced the following Monday on a Facebook LIVE. Congratulations to our Winner, Susie Goodrich-Weeks!
GIVING BACK TO THE COMMUNITY WE LOVE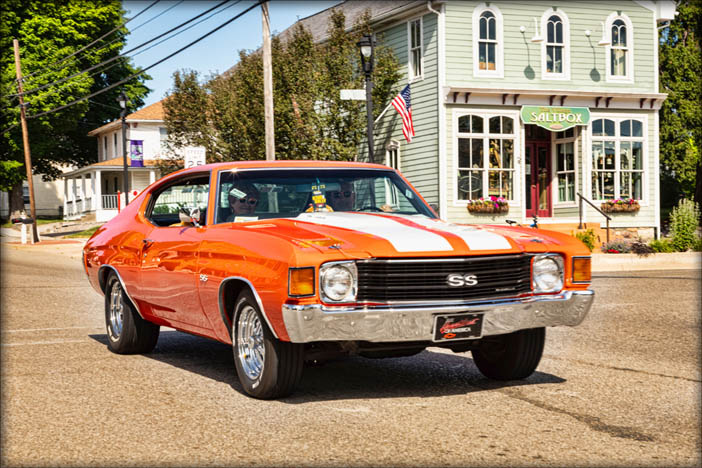 The registration fee for the Road Rally was just $10.00 per car, and thanks to the generosity of our "Brought To You" Sponsors," TCF Bank and Little Caesars, ALL PROCEEDS from this event went to the WHALEY CHILDREN'S CENTER. Every dollar raised helps make Whaley a real "home away from home" for at-risk kids, a safe place to live and learn, to "be a kid," to rebuild their confidence, and work through the trauma they have experienced.
With nearly 400 cars participating and a few cash donations, we were able to donate more than $4,000 to Whaley. Your support will mean a fun-filled day of happy memories with a picnic, ice cream, and water balloons, birthday celebrations with their "Whaley family", or new bikes, and back-to-school supplies for all the kids. Every dollar we donated makes a positive impact now and in the future!
THE WAIT IS OVER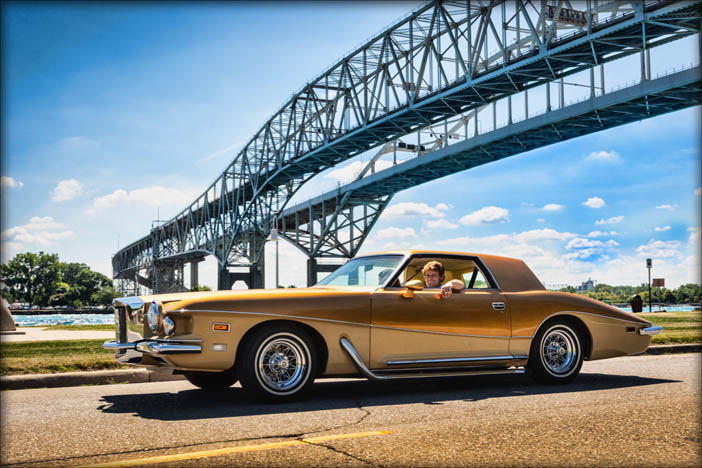 It was a perfect day to enjoy our Michigan summer "on the road again" with your classic car!