Count Down to Saturday Main Event 2021
All Roads Lead Back To The Bricks ®
America's Classic Car Events ™
All roads lead Back to the Bricks®. Back to the Bricks attracts over 500,000 car show enthusiasts annually to Genesee County to celebrate our love of motor vehicles, and the area's historic role in the automotive industry. Tune-up Parties and Promo Tours generate enthusiasm in advance of the Main Event which provides a showcase for classic, custom, and collector vehicles of all kinds. During the week, Flint, birthplace of "America's Sports Car", proudly hosts a National Reunion for Corvette aficionados. Music, food vendors, and family-friendly activities add to the festive atmosphere.
If you are interested in receiving monthly newsletters, announcements and special offers from Back To The Bricks®,
click here to be added to our email list.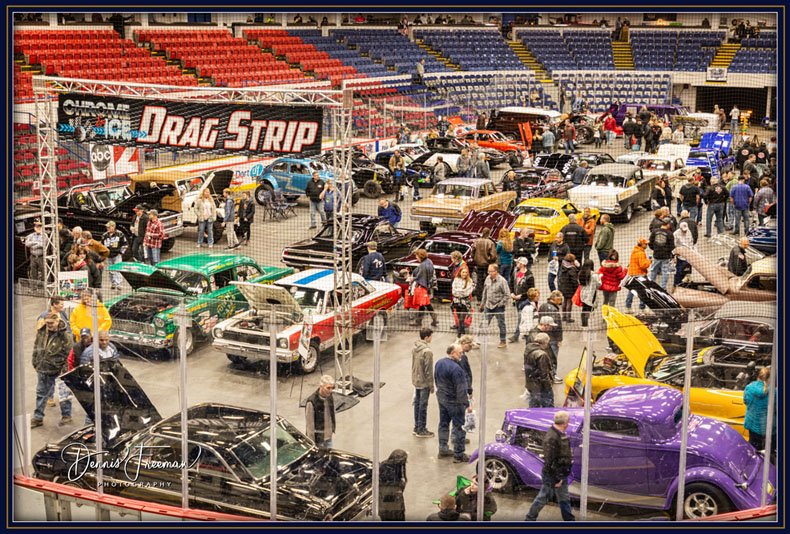 CHROME & ICE SHOW™
Cancelled 2020, See you in 2021
Back to the Bricks® and GM present "Chrome and Ice™," an indoor car show brought to you by the Dort Financial Credit Union in February each year at the Dort Federal Credit Union Event Center in Flint, Michigan. Chrome and Ice™ – 2021 promises to be larger and more spectacular than ever, featuring over 100 vintage and classic cars, sports cars, muscle cars, hot rods, and trucks with live entertainment and special guests.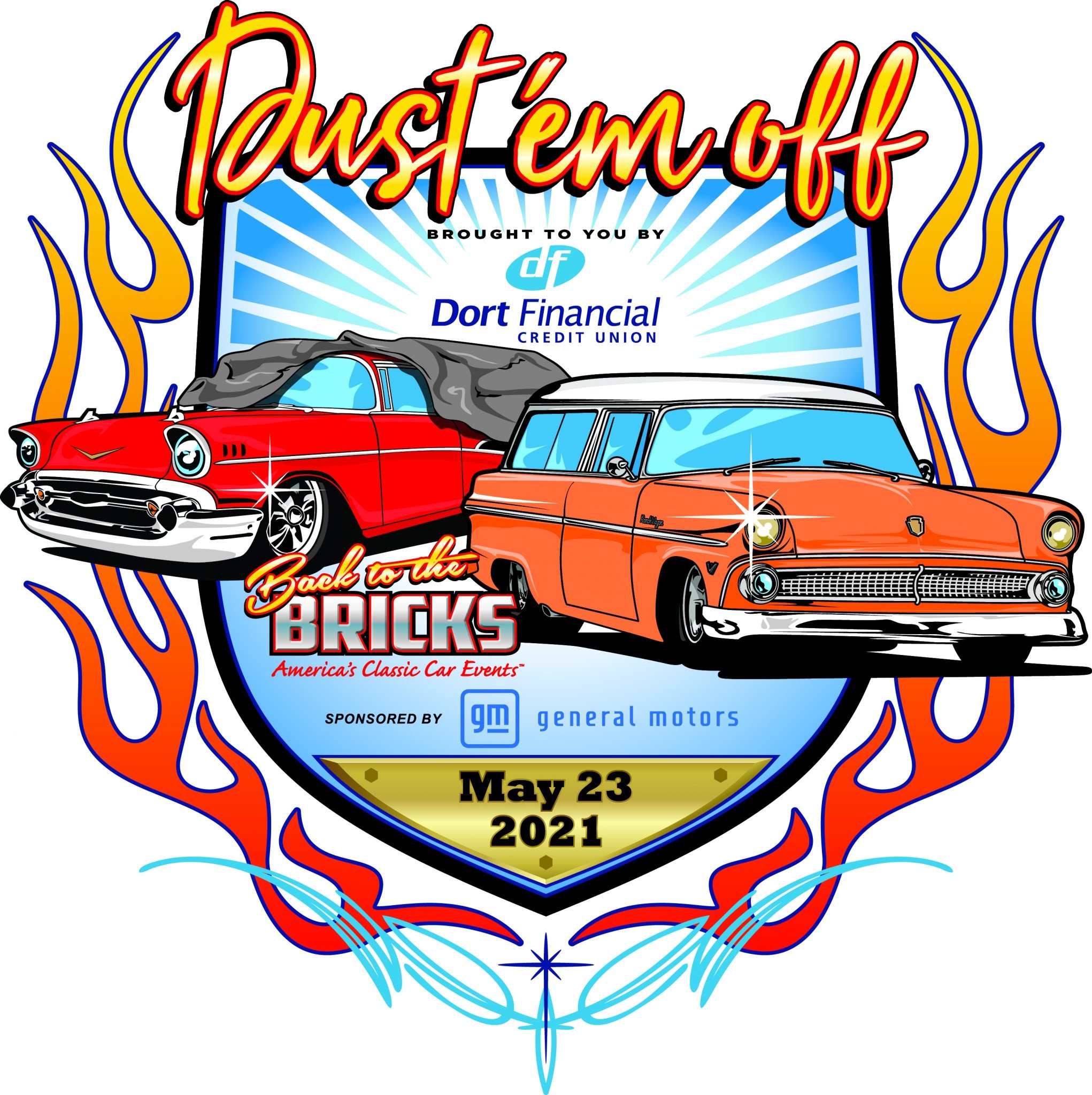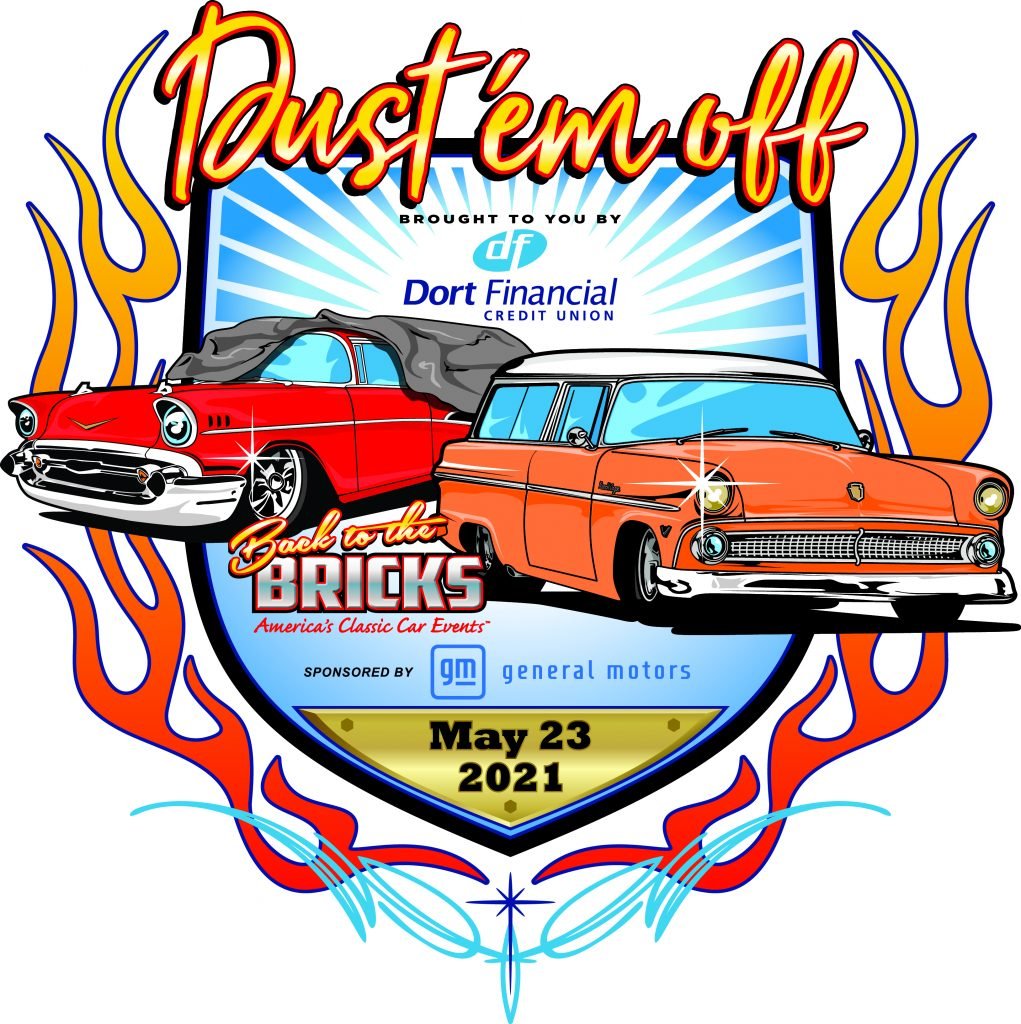 Back to the Bricks® is excited to announce an ALL NEW event to their already impressive yearly lineup. We are thrilled for our car lovers because this one of a kind, all new event will be one of the first opportunities of the year for car fans to get their cars out, "Dust 'em Off" so to speak and showcase them for all to see. Register your car today and get your vehicle ready for the first car show of the season on May 23, 2021.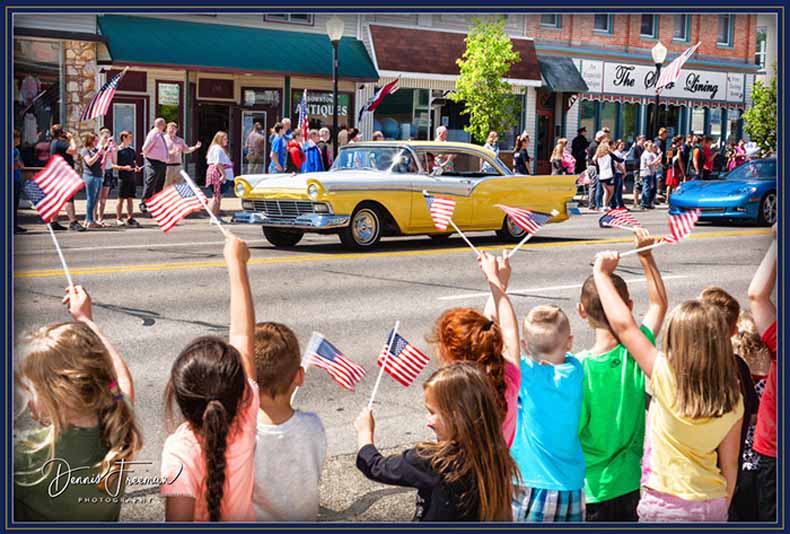 PROMO TOUR
Promo Tours each June are a time of adventure and camaraderie for hundreds of classic car owners. The tours are designed to generate enthusiasm for Back to the Bricks® with mini car shows in each locale along the way and tours of automotive facilities and museums for the participants. Routes have included parts of Ohio, Indiana, and a host of cities in Michigan with communities vying to be included.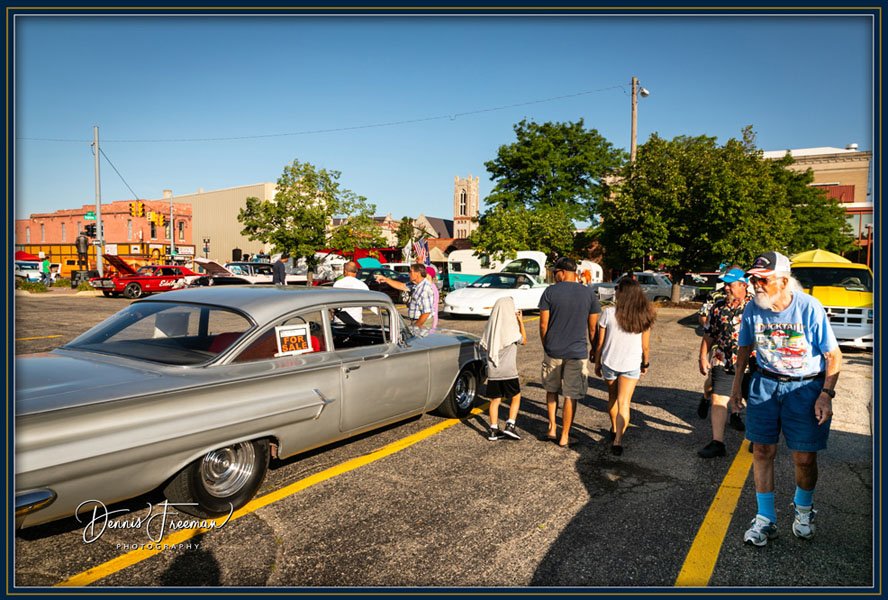 TUNE UP WEEK
August 9th - August 14th 2021
During the week prior to the main event, the excitement builds as Tune-up Parties rev up on successive days around the county. Attractions and activities vary by location, but include parties with a 50's, 60's, or 70's theme, concessions, vendors, live music, dancing in the streets, giveaways, and the opportunity to share stories with fellow car show enthusiasts from around the area.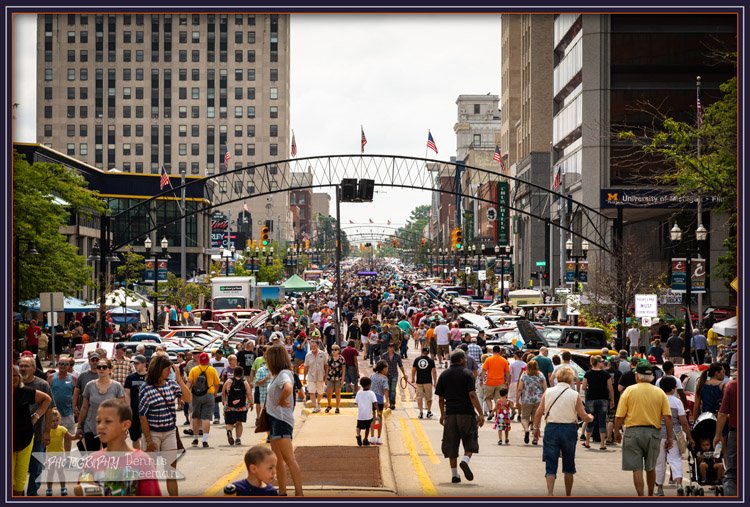 MAIN EVENT WEEK
August 17th - August 21st 2021
The five-day extravaganza begins with a family-oriented party at a nostalgic Drive-In theatre. Excited crowds line the streets for the "Rolling Cruises." On Friday, there is a car show, concert, and dance party with a Motown theme. Thousands stroll the brick streets on Saturday to admire vehicles of every age and description, take pictures, buy souvenirs, and enjoy the fun.
05-27-2021
The all new Dust 'em Off Car Show was a complete success! Over 800 pre-registered cars, resulting in over 1,000 total cars the day of, over 4,000 spectators, vendors, food trucks, a swap meet and music made this first ever event a hit! We can't wait for next year! Check out our Facebook for the Dust 'em Off Photo album. 
03-24-2021
The all new Dust 'em Off Car Show is really making a splash, we already have over 200 cars registered. This is an all new event brought to our incredible lineup, and the first car show of the year. Dust off those cars and bring them to Dort Financial Center on May 23rd. Register Today!!!  Dust 'em Off Registration Info.
03-01-2021
The Promo Tour Team is proud to say that public registration is OPEN!!! Click the link below to the website page, for all information. Hotels will fill up quickly so make sure to register today!!! Promo Tour 2021 Registration Info.
02-25-2021
The Promo Tour Team sent information to all Promo Tour participants that opted to roll over their money over. Details are set and they have first opportunity to reserve their rooms. Registration will open back up to the public the week of  March 3rd.  
02-01-2021
The Back to the Bricks Promo Tour Team is working HARD on and the finishing touches for this Summer's Tour. Registration will open to the public after the participants that rolled their money over has had time to book their hotels first. We expect this to happen mid-February with public registrations to follow. More details to come.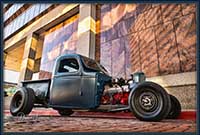 Our hope to all our Back to the Bricks friends, is that you are well and staying safe during this time. There is a lot going on behind the scenes with Back to the Bricks and we wanted to keep you all up to date on our plans.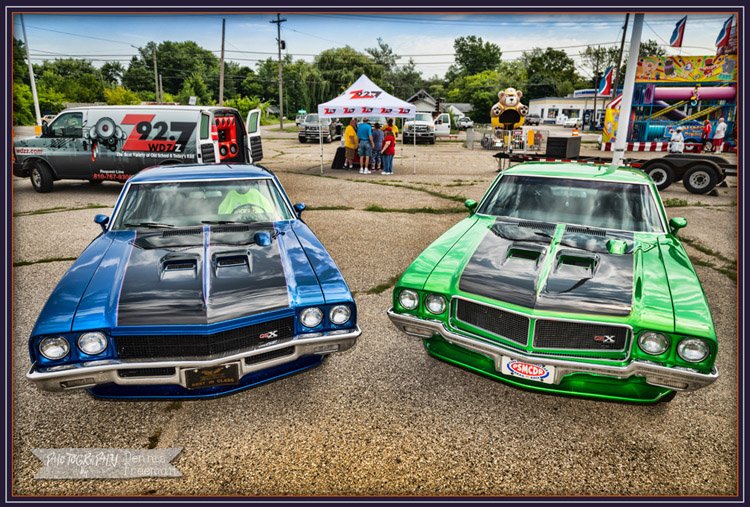 Back to the Bricks® is proud to be a non-profit entity. Community participation and support make this possible. We are looking for Sponsors/Vendors who want to be part of the excitement. Click on the link above for specific information about these opportunities.