This destination was a two-night stop.  Monday was a travel day and the only day we experienced rain. An optional Lighthouse Cruise was scheduled for 4 PM and conducted by Soo Locks Boat Tours.  The 3+ hour tour took closer to 7 hours due to lock congestion caused by one lock closed for repair.  Even so, everyone had a great time and many fond memories were formed. On Tuesday, we staged on Portage Street for the final car event of the Tour.  This street is adjacent to the Soo locks and offers a great view of large ships passing through the locks.  A scavenger hunt promoting visits to local merchants resulted in four individuals taking home $250 door prizes!  Tuesday also marks the final full day of the Tour and the distribution of the Long Hauler awards.  Drivers visiting all four host cities qualified for this coveted award.  It's a 12×18 inch metal sign with this year's Discovery Tour logo printed on it.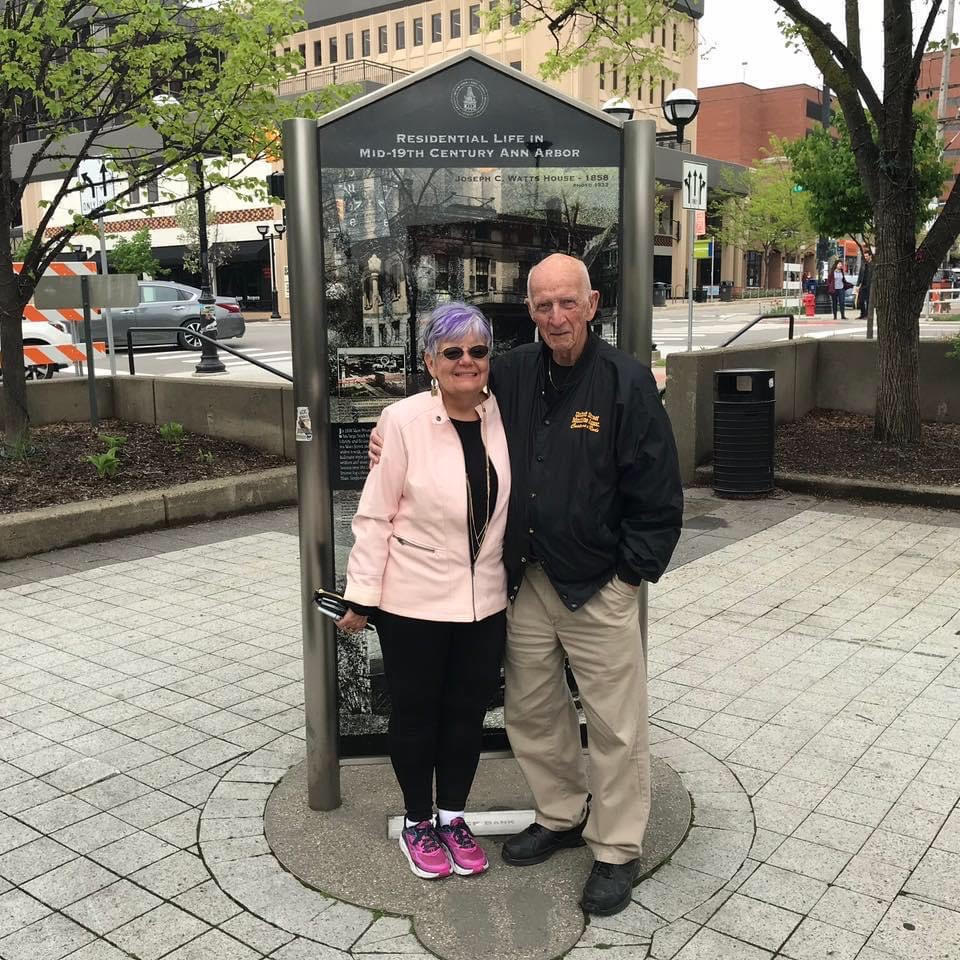 Bob and Linda Moore started helping on the Promo Tour's 4th year. Along the way their jobs have changed but one thing remained was their enthusiasm and excitement for all things Back to the Bricks®. This year will be their 4th year as a day captains. They have been on all but two Promo Tours and have enjoyed each and every one.
They picked Sault Ste. Marie because this is where they spent their honeymoon 35 (almost 36) years ago. The other reason is the great staff at the Convention and Visitors Bureau have become like family to them and always more than helpful. Finally they just really enjoy the city for all it has to offer.
This year there will have a lighthouse boat tour which they are looking forward to. That is just one of the fun things planned at this stop.
Being that this is the the last stop, a two day overnight, some of the
hotels

in the area are offering extended stay for the same price. So stay longer and enjoy this oldest city in Michigan before you head back home. 
They are looking forward to seeing everyone on the Promo Tour!