ROLLING CRUISE
AUGUST 18TH AND 19TH, 2021
MARK YOUR CALENDARS, AND JOIN US ON WEDNESDAY & THURSDAY,
AUGUST 18TH AND 19TH 2021, FOR ANOTHER EXCITING ROLLING CRUISE.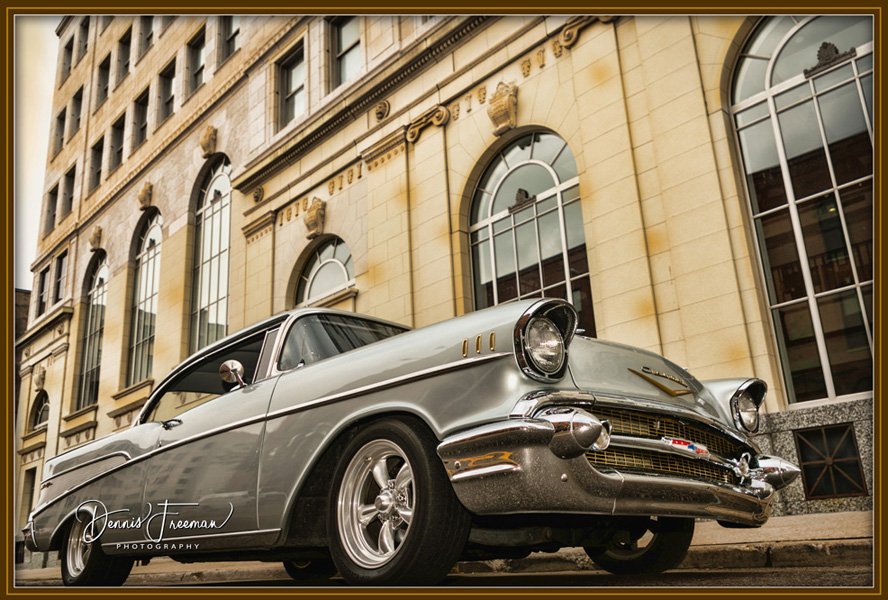 In the past…
On Wednesday, the ROLLING CRUISE began with a ribbon cutting ceremony on the picturesque grounds of the Mott Estate, thanks to Kristin Longley, Director of Communications, and her staff at "Applewood."
Collector cars were invited to line up in front of the mansion on a first-come, first-served basis. Our Grand Marshall this year was Cheryl Sclater, Public Relations Manager for ELGA Credit Union, one of the biggest promoters of "everything Flint & Genesee County." Following the ribbon-cutting ceremony, the parade route stretched from the historic "red bricks" of Saginaw Street in Downtown Flint through Burton and Grand Blanc Township to the City of Grand Blanc, as thousands lined the streets to see classic cars and vehicles of every description. Vehicles could join or leave the cruise AT WILL anywhere along the route in both directions from 3-9 PM.
Car buffs had another opportunity to watch or participate in the 2nd Day of the Rolling Cruise on Thursday. Burn-outs and alcohol were strictly prohibited during the Rolling Cruises.
The Mega Site at Saginaw & Hemphill had a DJ, sponsor displays, automotive and food vendors, and Back to the Bricks® merchandise. Local bands performed at the North Mega Site on the corner of Saginaw & Fifth Avenue.
Whether you plan to be a participant or a spectator, don't miss next year's ROLLING CRUISE on Wednesday and Thursday, August 18th and 19th, 2021.