MAIN EVENT WEEK
AUGUST 16th – 21st, 2021
Mark your calendars, and join us on
August 16 thru 21, for Main Event Week 2021.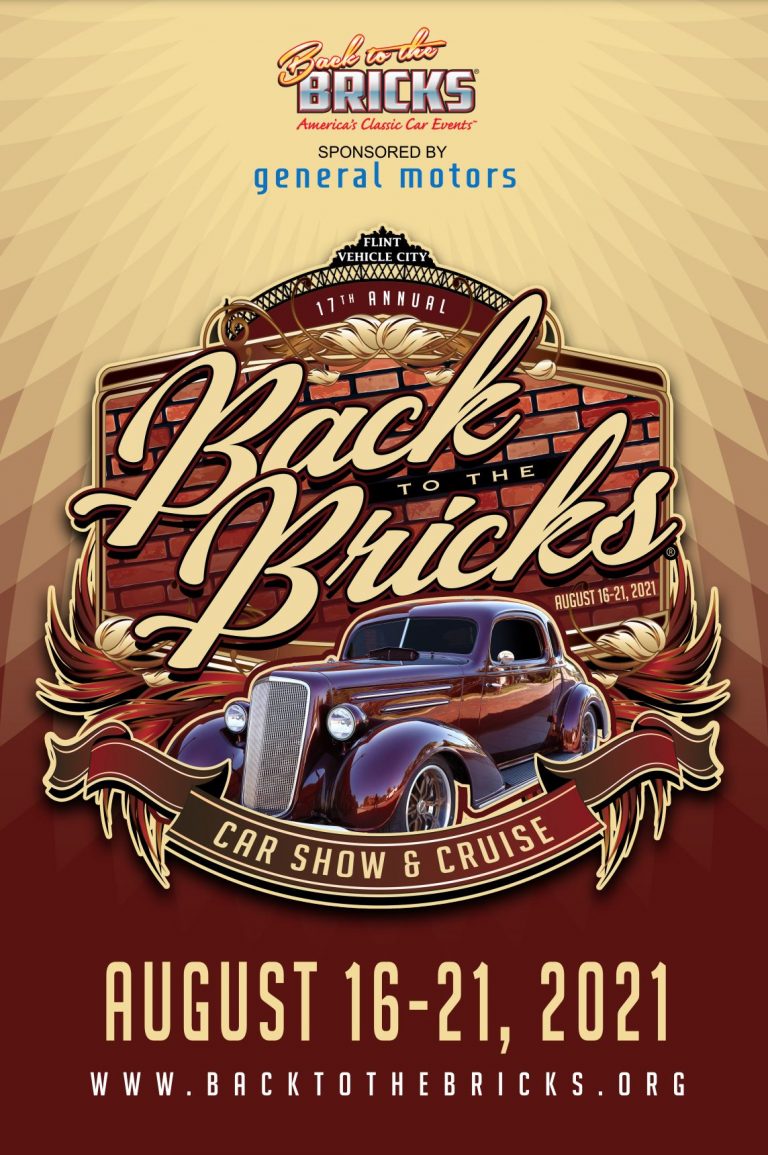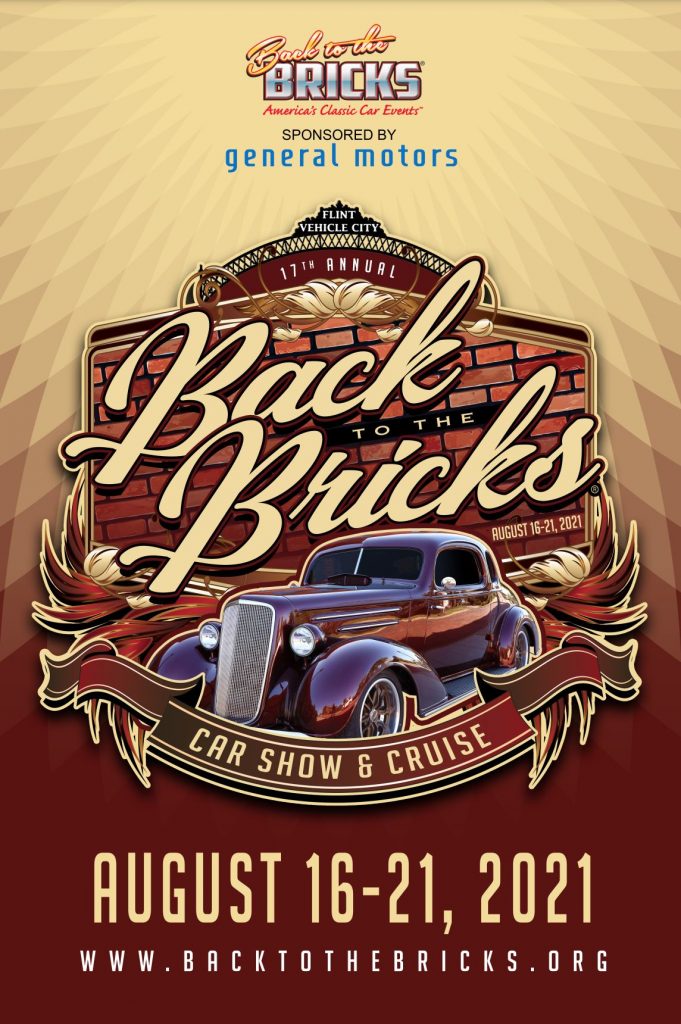 The main event week begins on Monday with a TRUE Car Driving Experience. (More details to come). Tuesday kicks off with "Bricks Flicks," a family-oriented party at the nostalgic US-23 Drive-In theater on Fenton Road. During the five-day extravaganza, excited crowds line the streets for the "Rolling Cruises" as the parade route stretches from the "red bricks" of Saginaw Street in downtown Flint to the city of Grand Blanc. On Friday, there will be a car show and a live concert on Saginaw Street at 7pm. Thousands will stroll the brick streets on Saturday to admire vehicles of every age and description, take pictures, buy souvenirs, and enjoy the fun. Beginning with the Opening Ceremony, you will want to be there to experience the excitement, see the amazing car show, check out the automotive vendors, and taste the delicious food that is synonymous with Back to the Bricks®, one of the best Classic Car Events in the Nation.
Click below for more information.