Friday at the track! Back to the Bricks kicks off their 5th night of Tune Up week at Auto City Speedway. Clio has always been a hot spot for classic cars and shows, and Auto City Speedway opens the track to encourage the car enthusiasts to come out and have some fun!
Car enthusiasts will gather at Auto City Speedway 4:00pm – 8:00pm. Thanks to Elga Credit Union, t-shirts are back and with an all new way to win them!  Register NOW or at each tune up and then check into the Information Tent for your chance to win.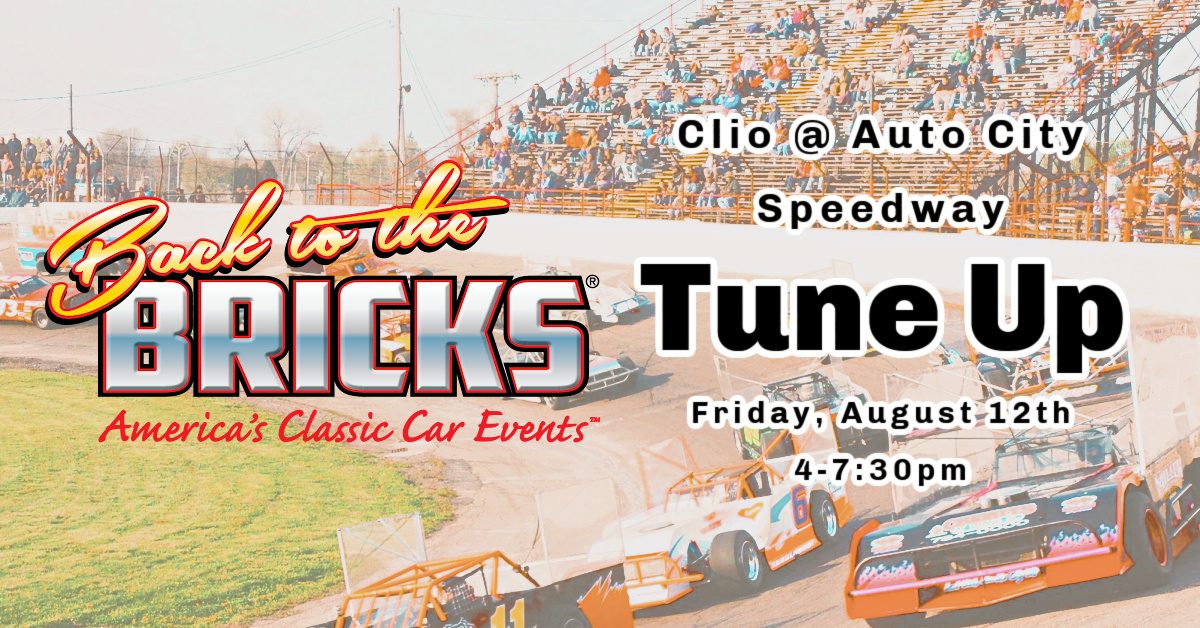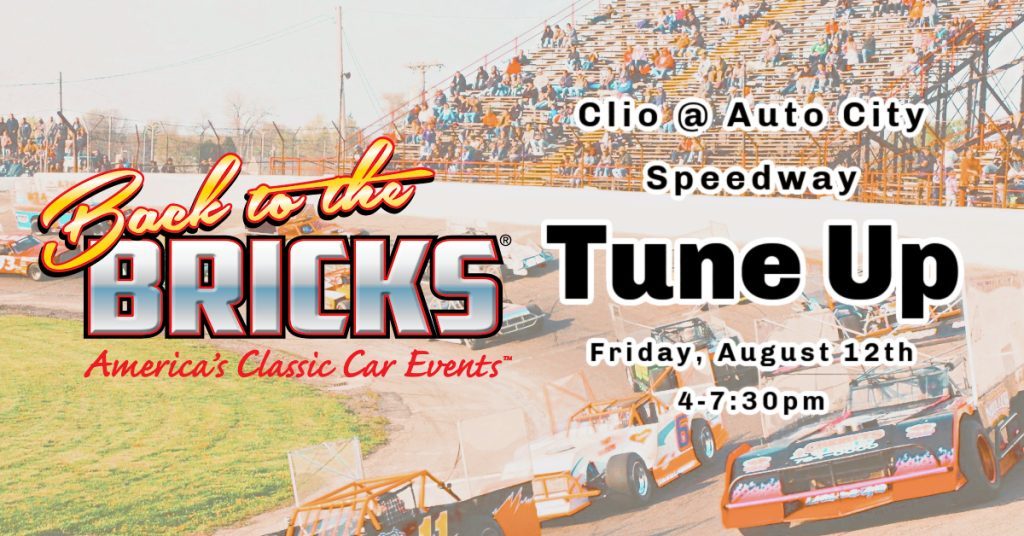 On tap for this Tune-Up Party:
NO Staging just come and have fun! Don't forget to register and then visit the Information Tent to check in and get into the drawing. 
Event time will be open to the public from 4:00-8:00 PM
The DJ will be playing from 4:00-8:00 PM
50/50 drawing for charity
Shirts given out to WINNERS from 4:30-7:00 PM under the Elga tent.
Trip around the track at the end of the night
Official Back to the Bricks Merchandise is at every Tune Up!
Don't miss the FUN! This is a RAIN OR SHINE event.
Click below for more information.