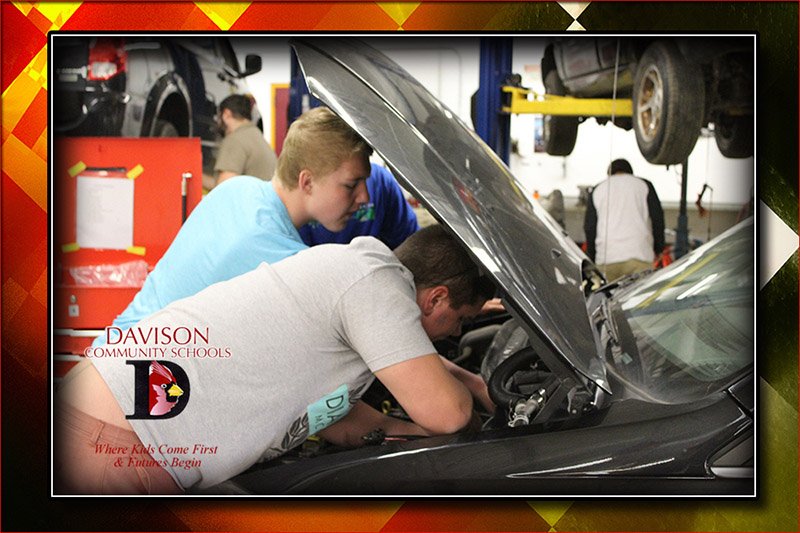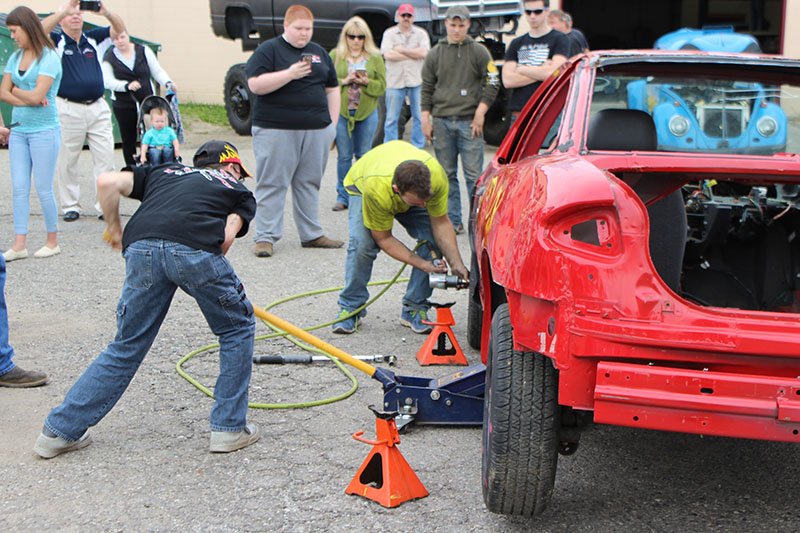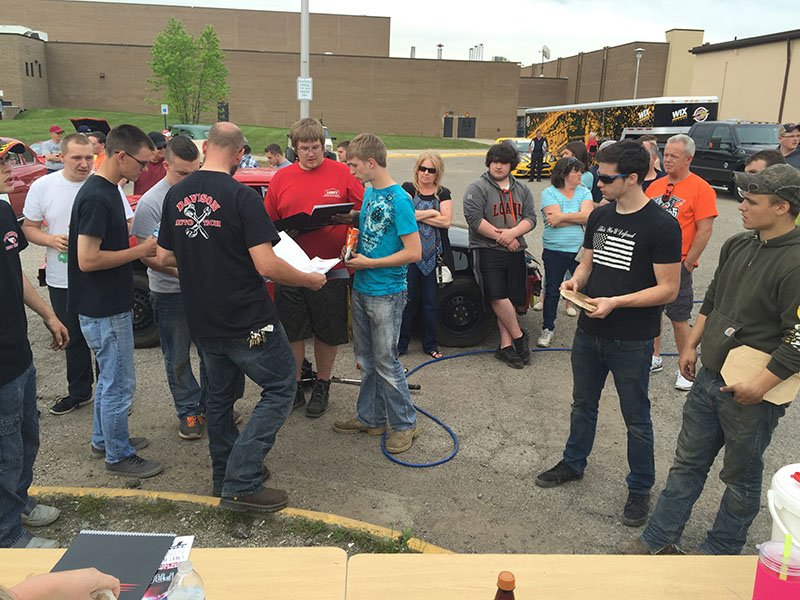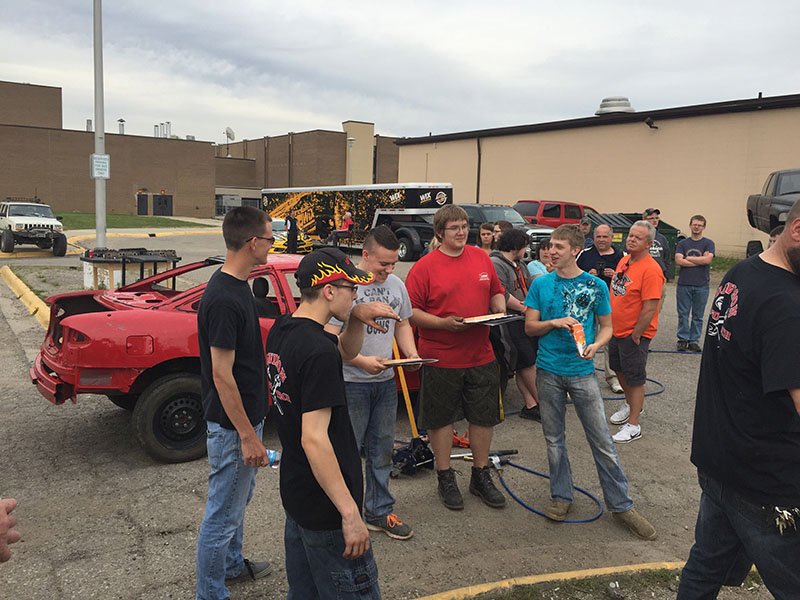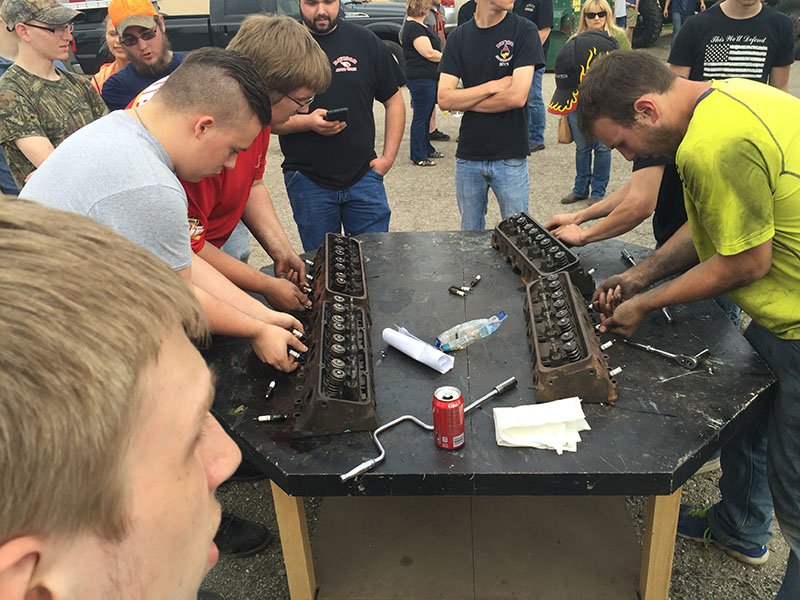 The Davison High School Auto Technology Club hosted its annual car show on Friday, May 20.  Many car enthusiasts and hot rod owners - including a large group from the Back to the Bricks organization - came out to enjoy the event, which also included a Student Skills competition where students had the chance to win a total of $25,000 in scholarships.
Davison's James Bernethy and Devon Alderman won the Skills event. Both are planning to attend Northwestern Ohio after graduation and earned $3,000 each in scholarships.
Hunter Doyle of Kearsley and Cody Mullally of Fenton took second place. Both plan to attend Lincoln College of Technology and each earned $3,000 in scholarships.
Mason Goff and Robert Mawhinney of Davison earned third place. Mason got $2,000 to attend the Michigan Institute of Aviation and Technology (MIAT). Robert plans to attend Baker College to further his automotive education. Unfortunately, Robert didn't earn any scholarship money as Baker awarded for first and second places.
Jacob Boyle, Shawn Krueger , Rodney Evans, Zack Dickinson and Tyler Peterie, all of Davison, and Joe Clark from the Genesee Career Institute placed fourth or lower and are eligible for $500 each to either MIAT or Lincoln Tech if they decide to attend school there.
Special thanks to DHS Automotive Teacher Andy Michalik for organizing and planning this event. What a great opportunity for students pursuing a career in auto technology!