CRUISE "N" CONCERT 2021
AUGUST 20, 2021
Mark your calendars, and join us on Friday, August 20th, 2021
for the next CRUISE "N" CONCERT. Band to be announced soon!
AT THE RIVERFRONT IN DOWNTOWN FLINT
In the past….
The Back to the Bricks® FREE outdoor CRUISE "N" CONCERT the Friday during Main event week, brought to you by MacPizza, LLC a proud franchisee of Little Caesars, was held again this year at the Riverfront on Saginaw Street in Downtown Flint. Classic cars parked on Saginaw Street after 5:00 pm and walked to the Concert. There was plenty to see and do before the show began. "Early birds" checked out the classic cars, or grabbed a bite to eat. Adding to the festive atmosphere, local restaurants and bars were open, and additional food and automotive vendors were available on the Flat Lot from 5 to 9 PM.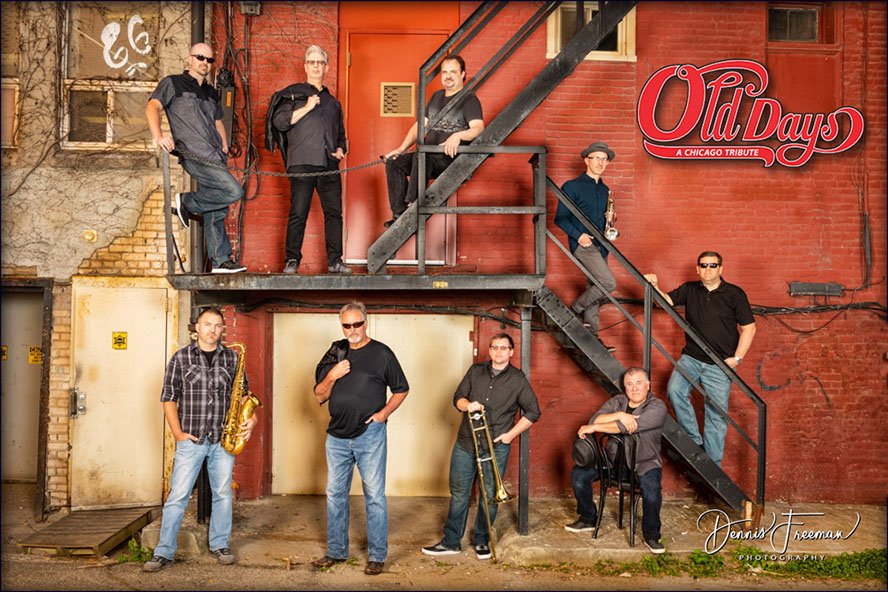 The "bricks" on Saginaw Street in front of the Water Street Pavilion was a sea of lawn chairs as fans gathered to listen and enjoy the biggest and best FREE concert ever. Highlights included young recruits being inducted into the armed forces, and Dave Lagness singing "God Bless the USA." Retiring Founder/Board Chair Al Hatch was recognized for 15 years of service to Back to the Bricks®, and saluted with fireworks. Chicago tribute band, "OLD DAYS", opened our MUST SEE show at 7:00 PM, followed by this year's headliners, "SURF'S UP," the nationally acclaimed Beach Boys tribute band. Don't miss all the excitement next year, FRIDAY, AUGUST 20, 2021.