Friday August 20th, 2021
7 PM – 9:30 PM
The excitement continues on Friday, August 20th as the Cruise "N" Concert returns to the Riverfront in Downtown Flint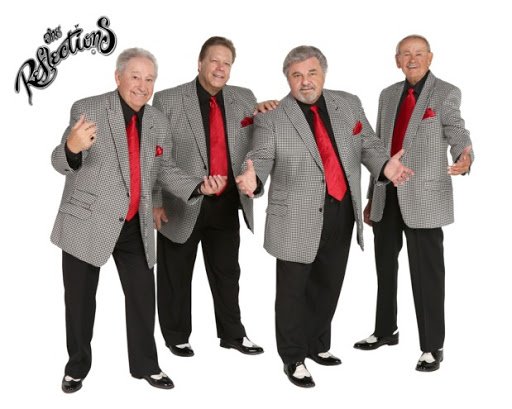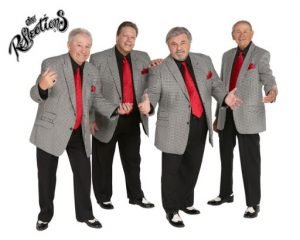 Saginaw Street and the surrounding side streets will be closed to regular traffic at 5:00 PM in preparation for the biggest and best FREE concert ever, and to provide plenty of parking for collector cars. Bring your Classic Car, your lawn chairs, and join the Party. Come early!  
There will be plenty to see and do before the show starts. Check out the cars. Adding to the festive atmosphere, local restaurants and bars will be open, and additional food and automotive vendors will be available on the Flat Lot from 2 PM to 9 PM.
The show begins at 7pm, and is brought you by
Big John Steak and Onion
. We have SPECIAL Guests taking the stage, a presentation by the Armed Forces, and the opening act, The Reflections. The
Motortown All-Stars
, coming Back to the Bricks® by popular demand, will take the stage from 8:00 PM until 9:30 PM.
Learn more about the Motortown All-Stars
The Motortown All-Stars are an all-star lineup of world class vocalists drawn from the ranks of  the legendary groups that made many of these hits timeless classics. This dynamic vocal group is assembled from members of The Capitols (Cool Jerk), The Miracles (Rock & Roll Hall Of Fame and Hollywood Walk Of Fame Inductees) and from former members of The Temptations.
The Motown Sound was called the sound of young America, but it became the soundtrack of  the lives of generations around the world for more than 50 years. The Motown catalog includes some of the most enduring songs in popular music, with the most universal appeal of any musical form. Motown music has such strong musical hooks that it has repeatedly been used in everything from movie sound tracks to commercials for the last 50 years, providing some of the most recognizable songs in music history.
The show is jam-packed with impeccable harmonies, dazzling choreography, and those timeless Motown grooves that everyone knows and loves. You can choose to dance, sing along, or just sit back (if you can) and watch the show as they perform all of the greatest hits from the likes of The Temptations, The Miracles, The Four Tops, Marvin Gaye, and Stevie Wonder. Every performance contains that unmistakable Motown stamp, including flashy suits, great singing and dancing, and a polished show that has set the bar for every vocal artist since the late 1950's. Don't miss the unmistakable Motown sound and style, impeccable harmonies, dazzling choreography, flashy suits, and polished performance of Motown's Greatest Hits by the Motortown All-Stars as they round out an unforgettable evening of Motown Magic that will please audiences from 8 to 80, and beyond.