Designed to showcase the creativity and talent of Flint's automotive enthusiast culture, the ARTomotive competition was formed as a collaboration between the Back to the Bricks Statue Committee, the Greater Flint Arts Council and the Flint and Genesee Convention and Visitors Bureau to generate funds and awareness for the Automotive Pioneers Statue Project.
Limited to 20 entries for 2016, the competition is open to anyone 18 years of age or older. The only requirement is that an automotive hood be incorporated into the work. There are no other criteria – complete creativity is encouraged. Complimentary hoods are available to registered participants from the Greater Flint Arts Council, or artists may utilize their own. To enter, an application form and entry fee of $75 must be submitted to the Artomotive Committee before June 15, 2016. Applications can be found at the Greater Flint Arts Council office at 816 South Saginaw Street in downtown Flint or online at www.artomotive.org.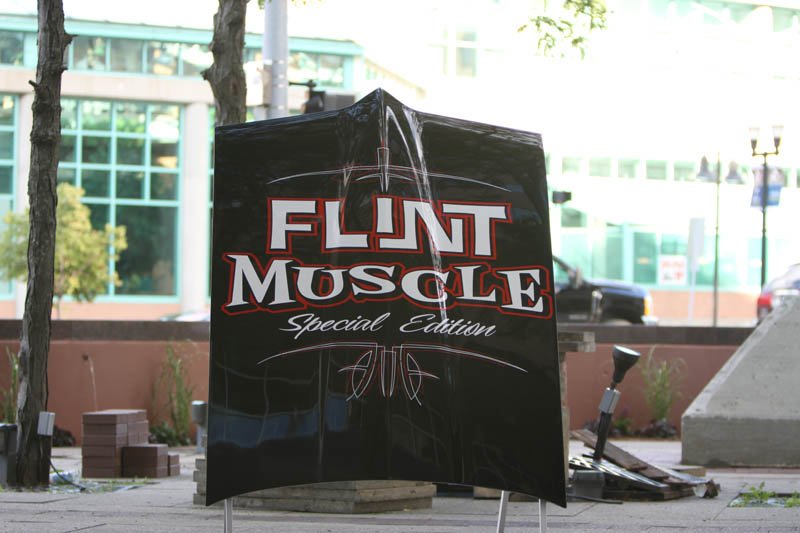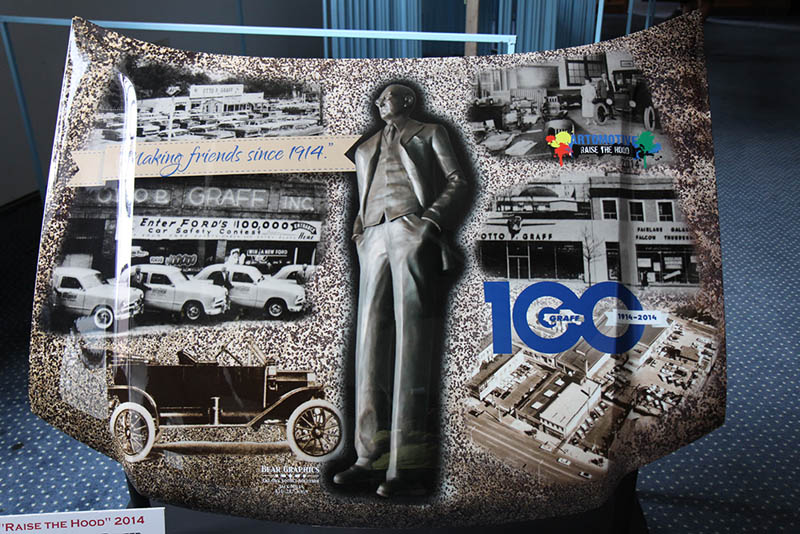 A panel of judges will award trophies for 1st, 2nd and 3rd place with cash prizes – $400 for first prize, $300 for second and $200 for third. Artists will have until Wednesday, June 15, 2016 to complete their work. Judges will then make their selections, and the finished pieces will be exhibited at the Flint Farmer's Market throughout the remainder of the summer, highlighted by the annual Back to the Bricks show.
In addition to the juried competition, a $500 "People's Choice" award will also be selected. This award is entirely dependent upon public response. Visitors to the Flint Farmer's Market can register on-site or online and vote for their choice from Friday, June 17th to Saturday, August 13th during the Back to the Bricks show.
Following the Back to the Bricks show, all the artist entries will be auctioned at a special gala event in October of 2016. Each participants will receive 50% of the sale of their work, with the remaining proceeds to benefit the Automotive Pioneers Statue Fund.